Our management team at Rosedale are a diverse collection of proven innovators, education experts, experienced practitioners, leading technologists, and savvy business professionals who are committed to transforming education for the better.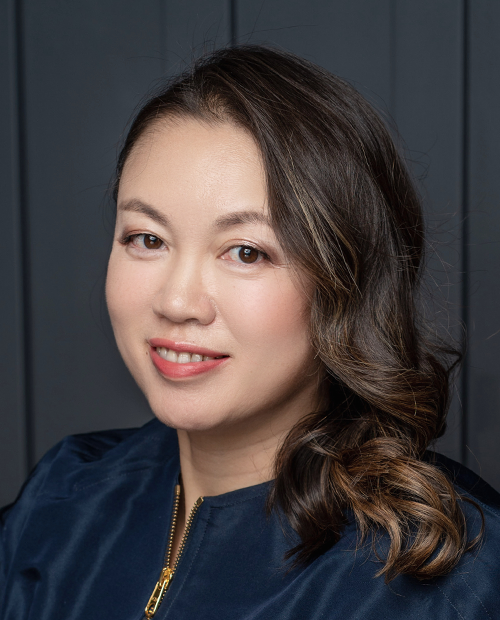 Master of Business Administration (MBA): University of Toronto, Canada

Master of Computer Science: Chinese Academy of Sciences, China

Bachelor of Computer Engineering: Northeastern University, China
Michelle is the Founder and CEO at Rosedale International Education Inc. An innovator and strategic thinker, Michelle believes that by combining the power of disruptive technologies, innovative models, and mature management approaches with a transformative approach to learning, we can create exceptional education programs that truly suit the development of our future world, while also making it accessible to an expansive number of students around the globe.
Michelle's role at Rosedale is that of a designer or architect—she founded Rosedale with a big vision and a small team of seven employees in 2014, and crafted the company's business model with an eye on the scalability of high quality, differentiated and skill-focused programs from day one. Now with a robust team, she guides her colleagues on growth strategies, product development and operational design, while establishing a service framework to support the sustainable and intentional growth of Rosedale Global High School—which expanded to 62 international partners with 95 schools across 17 countries in just five years of market development. In her work, she motivates the inner-drive of her teams, constantly pushing for more innovative approaches with a focus on the next level of excellence, and she inspires the teams to aspire for greatness and positively influence today's world to make an impact for tomorrow.
Prior to Rosedale, Michelle was an experienced management consultant, working with large multinational companies in the areas of corporate growth strategy, strategic planning, merger and acquisition, operational restructuring, and new business establishment. She has provided strategic consulting services for numerous companies and government agencies including IBM, Rogers, BMO, Scotia Bank, Aviva Insurance, Canadian Tire, HP, and Government of Ontario, Ministry of Finance. Additionally, she also has many years of successful cross-industry 2B business development experience with a global leading technology company in China.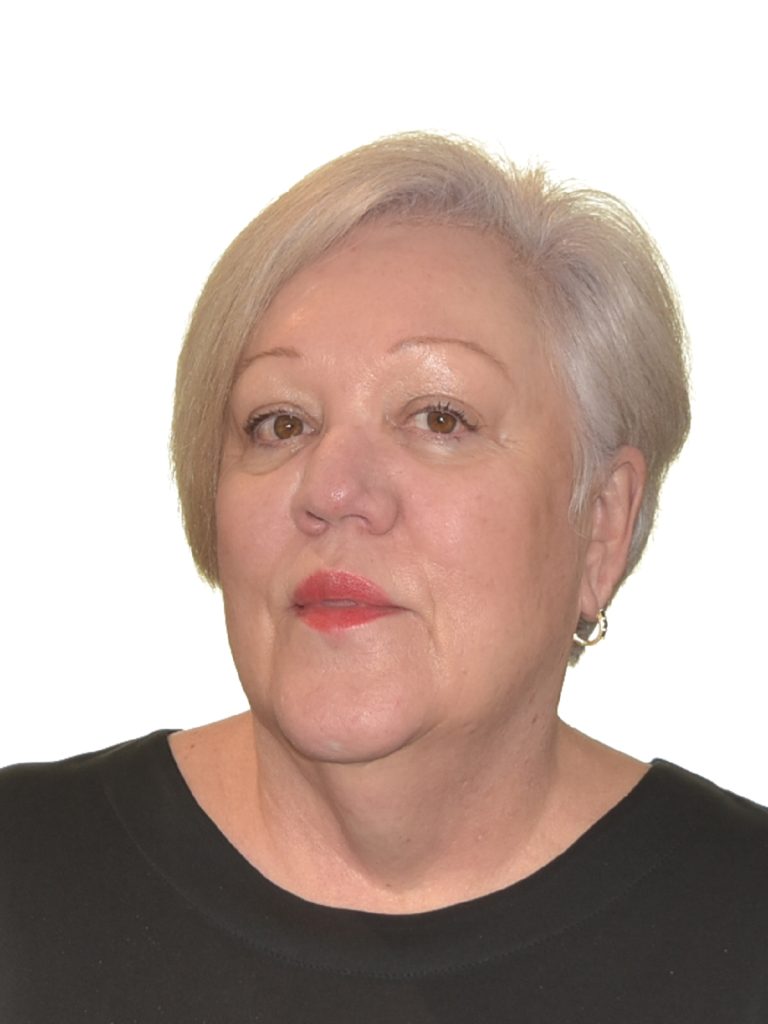 PhD candidate

:

Concordia University Chicago, USA

 

Master of Education: University of Manitoba

Bachelor of Education: University of Manitoba
Phyllis is the Head of School Implementation at Rosedale International Education, where she supports academic operations and ensures academic excellence for our Rosedale Global High School Partner School Network. In her role, focus areas include partner school acquisition, on-site school planning and operational support for school enhancement, and continuous improvement of academic performance across Rosedale Global High School locations in nearly 20 countries.
Phyllis holds extensive international experience in education, and her leadership experience spans the world, including careers in Canada, Botswana, Ghana, Cameroon, and Brazil. With nearly four decades of experience, her career path has seen her travel many routes—from a classroom teacher to administrator, a superintendent to professional development trainer, a senior reading consultant for international projects, and a university lecturer. Phyllis brings with her a wealth of knowledge and experience in the field of administration and teaching in language, literacy, and reading, and her involvement extends beyond supporting networks of schools—she has also worked with support agencies to empower and support literacy development in third world countries. During her tenure with Maple Bear Brazil, Phyllis was instrumental in establishing a new model for high school in Brazil, while working to ensure teacher development and school quality assurance standards were upheld across the network. Phyllis has also served as the Founding Head of School for two international schools and holds superior knowledge of education models—working extensively with the Cambridge IGCSE, International Baccalaureate Diploma Program, and Ontario Secondary School Diploma.
Phyllis empowers school leaders and teachers, prioritizing professional development as a sustainable and necessary school practice. She knows when these groups are supported, we can ensure the diverse needs of learners are met within our classrooms around the globe—leading to the transformative learning experiences that the next generation of learners require.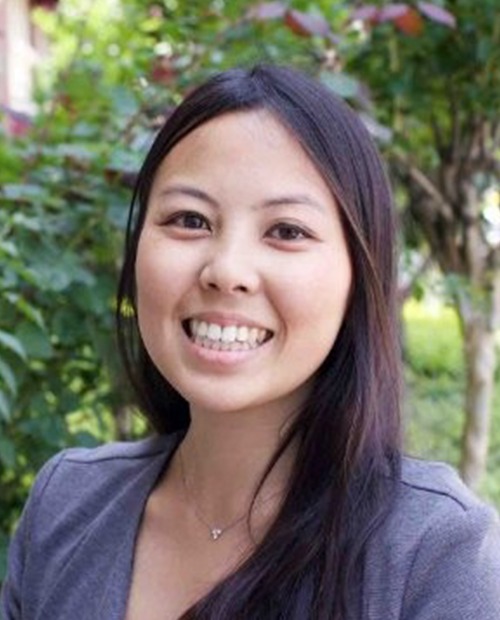 Master of Education (Comparative and International Education): Western University, Canada

Bachelor of Education: Queen's University, Canada

Bachelor of Science: Queen's University, Canada
Leslie is the Director of Academic Operations & Student Success at Rosedale International Education, where she is responsible for the central delivery of Rosedale Global High School. In this work, she assists partner schools on customized programming and provides in-depth program implementation and academic administration training to all partner schools' senior academic staff. Leslie manages the Rosedale Central Evaluation practice and guides the team of lead teachers and subject specific grading teachers to ensure the accuracy, consistency, and transparency of evaluation. Leslie and her team provide ongoing support to school staff and students from point of registration to graduation, and transition into post-secondary education. Leslie also leads the Rosedale Global High School student advisory team to provide exceptional counsellor training—developing topics such as career planning and crafting effective university application strategies. These training and support services empower counsellor in our partner schools to create a program that meets the needs of their distinct students. 
Leslie began her career in education overseas, teaching science at various Canadian schools throughout China. Through this work experience, she developed a passion for working with international students and promoting Canadian education on a global scale. Her passion helped drive the direction of her educational career to Guidance Counselling, where she has helped students successfully transition from high school to post-secondary schools. 
Leslie is committed to creating positive learner experiences by collaborating with our partner schools to create personalized learning pathways for student success in both secondary and post-secondary education. 
M

aster of

Business Administration (MBA)

:

Indian Institute of Management, India

 

Bachelor

 of

Computer Applications

:

Panjab University, India
Ravi is the Senior Manager of Global Education Partnerships at Rosedale International Education, where he leads school partnership development in strategic markets, including partnerships with international private high schools, public high schools, and university pathway providers in global markets.
Ravi has an extensive background in the areas of strategy, business development, operations, education management, and leadership, with his career extending across educational institutions in the UK, Australia, Germany, New Zealand, and Canada. During his time at British Study Centres, he globally expanded university pathways, and successfully launched the organization in South Asia. As the Business Development Manager based in Germany's Global University Systems, Ravi built the organization's brand and affiliates, across both business development and marketing opportunities—monitoring and measuring the growth of 150 agency partners. With a data-driven mindset and more than a decade of experience in the global education landscape, Ravi is committed to supporting our partners in successfully managing K-12 school programs at the local level, while onboarding partners with solutions that meet their needs—and the needs of the next generation of global citizens.
Ravi's focus on global partnership development and his ability to support cross-functional teams supports Rosedale's mission: Reshape the future of global education.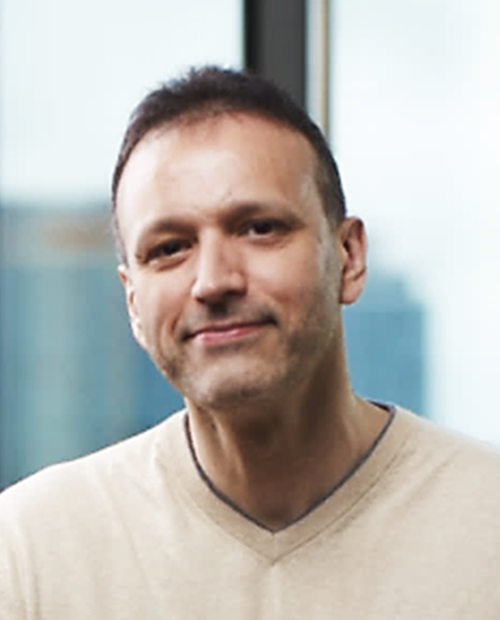 Master of Education (Curriculum Development and Technology): OISE, University of Toronto, Canada 

Bachelor of Education: University of Toronto, Canada 

Bachelor of Arts: University of Toronto, Canada 
Fernando is the Principal and Director of Technology at Rosedale International Education, where he leads central academic delivery and technology innovation, ensuring all education technologies effectively support our programs and their delivery. Fernando cultivates an integrated team environment and works closely with all functional departments to ensure technology not only supports the scale delivery of Rosedale Global High School, but also becomes an important driver to Rosedale's continued innovation.
Fernando began his career in education two decades ago as a Certified Teacher for secondary education in remote First Nations communities. The educational needs of the students in these communities were not being met by mainstream education programs. During this time, he worked with a team to leverage the emerging power of digital learning to offer the Ontario Secondary School Diploma (OSSD) to students in fly-in communities across Northern Ontario, and his team developed one of the first classroom-based eLearning programs in Canada. Fernando has spent more than a decade working with Canadian school boards and universities to develop customized online learning environments that combine innovative technologies with engaging curriculum, and he has designed and managed the development of a multitude of software solutions used by schools around the world. He has demonstrated his expertise by presenting his work at seminars for educators at conferences in Europe and across North America.
Fernando is a notable expert and innovator in the education technology space and takes special interest in utilizing technology to create active learning environments and promote successful learner outcomes.
Master of Science: McGill University, Canada 

Bachelor of Education: York University, Canada 

Bachelor of Science: McGill University, Canada  
Nathalie is the Director of Academics at Rosedale International Education, joining our leadership team in June 2021. She leads Rosedale Global High School in the areas of curriculum development, teacher training and co-curricular projects, to ensure distinction in teaching, learning, and continuous advancement across all partner schools in 13 countries. Nathalie also manages the development of specialty high school programs—including STEM Entrepreneurship, Creative Industry Media Arts programs and English Enhancement Learning Program—in support of transformative learning, and strength-focus and career-aligned personalized learning path development.  
Nathalie was President of the Board of Directors of Science Teachers' Association Ontario (STAO) and a Co-Chair for its annual conference for science educators across Ontario. She drove strategic planning and governance structure changes to meet the changing needs of STEM educators, effectively addressing Ontario Ministry of Education priorities, engaging school boards, and supporting teachers in the implementation of evolving STEM educational strategies and approaches. Nathalie also organized diverse events to engage STEM educators province-wide for professional learning, and community building; and was also on the Educator Advisory Panel for Let's Talk Science, a leading organization that prepares Canadian youth for careers in STEM.  
In her work with the York Region District School Board as the Assistant Department Head of Science and a Curriculum Consultant, Nathalie contributed to the capacity building of educators and system leaders with her expertise in K-12 science curriculum, assessment, differentiated instruction, instructional leadership, inquiry-based learning, critical thinking, design thinking (ICE Training) and growth mindset. Nathalie designed responsive professional learning opportunities and facilitated a variety of learning models to promote inclusivity and attain success. Nathalie's work as an Instructor for the China Education Program at York University allowed her to develop and lead weeklong workshops on differentiated instruction and STEM education for a group of elementary and secondary educators from the Beijing Ministry of Education Chaoyang Branch in China; and she was named a Foreign Expert with the Beijing Ministry of Education. Nathalie was awarded a Certificate of Achievement in the Prime Minister's Awards for Teaching Excellence in Canada in 2009, and in 2022, she received the Distinguished Service Award from Youth Science Canada.
Nathalie recognizes the necessity of our Transformative Approach to Learning for holistic student success and is devoted to work with Rosedale Global High School international partner schools to develop instructional leadership in their region.
Master of Education: Ontario Institute for Studies in Education, University of Toronto, Canada

Bachelor of Arts: Rutgers University, USA
Holly is the Director of Marketing & Communications at Rosedale International Education, where she develops strategic messaging and integrated marketing-communications programs to elevate Rosedale's brand in the Canadian and global education community. In her work, she drives the print and digital integrated marketing portfolio, centrally manages official communications, executes the Global Student Success Forum and Global Education Summit, and supports business development in regional initiatives with an analytics-informed approach. 
Holly is a versatile strategic communicator focused on intentional growth and purposeful brand storytelling. She holds more than 15 years of experience as a consultant supporting clientele across a range of sectors; she was a columnist for a New York newspaper with a readership of nearly 500,000 weekly readers, a ghostwriter, early adopter and corporate trainer in social media, and provided communications, event marketing and brand services for numerous clients, such as: the Emmy Awards, Food Network, Mastercard and Sarah, Duchess of York. During her time at University of Toronto, she developed and managed marketing-communications programs for administrative, academic and ancillary departments in a tri-campus setting, scaled growth of digital properties to 900% in one year through a targeted approach, and demonstrated leadership in issues management and crisis communications. Knowledge sharing is central to her work ethic; as an instructor at Centennial College in the corporate communications and public relations post-graduate program, Holly was named Distinguished Academic Employee of the Year for her inclusive teaching approach and breadth of industry expertise. She also developed progressive curriculum and taught courses at Seneca College's School of Marketing & Media.  
Holly recognizes the value a robust brand identity can have on the impact of an organization, and is committed to enriching Rosedale's profile with a central focus on its mission to reshape the future of global education.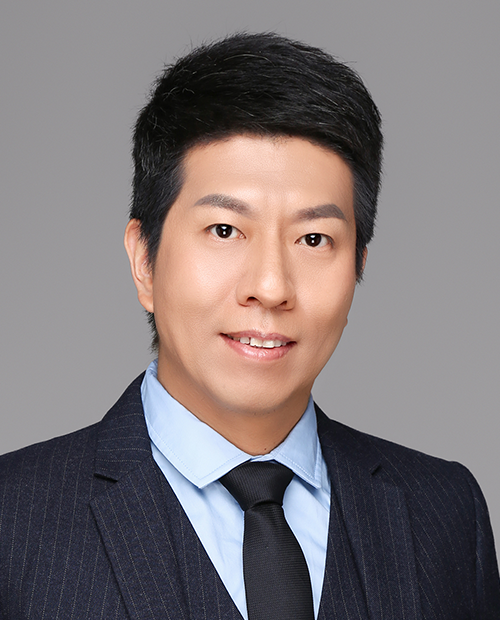 Master of Computer Science: National University of Singapore, Singapore

Bachelor of Mechanical Design: Northeastern University, China  

Bachelor of Computer Science: Northeastern University, China  
Siyang is the General Manager, China, at Rosedale International Education, where he is dedicated to market expansion and successfully establishes and manages business development and key account management teams in China. In this work, he cultivates and implements our business development strategy, and actively explores strategic partnerships with leading international education partners, while building a comprehensive position for Rosedale as a market leader in providing differentiated education solutions to international schools in China. 
As an expert in market acquisition and business development, Siyang brings more than 15 years of experience in sales, marketing and channel management in the finance, education and high-tech industries. Previously, he has served as a general manager, board member and other leadership roles for a number of publicly listed companies, leading teams to drive market growth, meet sales targets and develop collaborative partnerships  
Siyang's expert leadership in market expansion and emphasis on strategic alliance create effective partnerships that focus on transformative education for the next generation of global learners.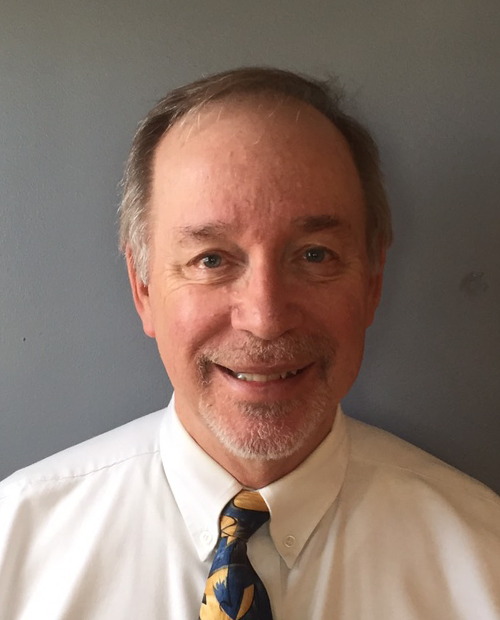 Doctorate of Education (Educational Administration and School Organization): Columbia University, USA 

Certificate of Advanced Studies, Educational Administration: State University of New York, USA 

Master of Education: Western Connecticut State University, USA 

Bachelor of Education: Western Connecticut State University, USA 
David is the Senior Academic Executive, Global Education Partnerships at Rosedale International Education, where he leverages his rich experiences within the field of international education to promote the development of global high school partnerships in Southeast Asia, South America, and other regions. With more than four decades of experience in education, David expertly guides the implementation of overseas projects with Rosedale Global High School's partner schools, while taking an active role in support of teacher training, curriculum improvement, and educational thought leadership.  
An international education expert, David was appointed to roles as Campus Principal for K-12 students at Singapore International School; School Director at Vietnam Australia International School; and School Principal for K-12 students at the International School of North America—all located in Vietnam. In these roles, he guided the instructional programming and academic leadership for diverse student groups in for-profit settings. Prior to his work overseas, David's career included roles as a Certified Teacher and Superintendent in New York schools, as well as a Director for the Rockland County Board of Cooperative Educational Services (BOCES), where he provided specialized educational, vocational and technical training opportunities to 45,000 students within nine New York school districts. He has served as an Advisory Board Member and Academic President of the Nguyen Hoang Group, where he provided corporate leadership, consultation and solutions to the International Education Cities brand. In private practice, David is an Educational Consultant, where he provides comprehensive expertise on managing for-profit international schools.  
David's ability to engage, develop and sustain global education partnerships is distinct and extraordinary, and his focus on creating life-changing learning outcomes through transformative learning honours the vision of Rosedale.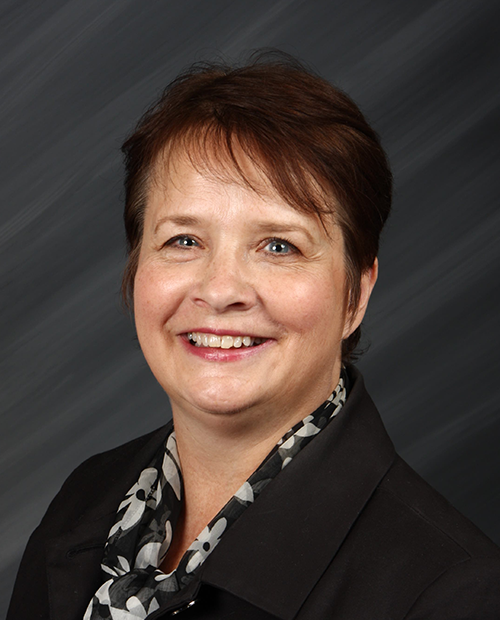 Master of Education (Curriculum, Teaching and Learning): OISE, University of Toronto, Canada

Bachelor of Education: University of Toronto, Canada

Bachelor of Arts: University of Toronto, Canada
Pam is an Academic Advisor at Rosedale International Education, providing guidance and support to our team at critical milestones. Until her retirement in 2023, Pam was the Director of Teaching and Learning, where she designed and implemented professional development programs for faculty members to assist them in becoming more effective educators in transformative learning. As a renowned advocate and practitioner of differentiated education in the Ontario K-12 education sector, and across the globe, she utilizes her extensive background in curriculum development, instructional strategies, and teacher professional development to advise on Rosedale Global High School's teaching and learning portfolio. For years, Pam ensured the curriculum and teacher training programs at Rosedale Global High School exceed industry standards in instructional excellence and her advisory role supports Rosedale's continued growth. 
As a trusted leader in education, Pam regularly receives invitations to share her expertise and experiences at domestic and international education conferences, and works globally with educators delivering professional development programs for teachers in South Korea, Hong Kong, Taiwan, China, Nigeria and Kuwait. She has presented her work at the Canadian Bureau for International Education Conference, the Canadian Association of Public Schools International Conference, The Quest: International Education Conference, Association of Education Researchers Conference, and many more. In her work with the Ontario Ministry of Education, she developed lessons for provincial distribution that are utilized for differentiated instructional strategies, was an advisor for the development of the Student Success Resources for all Ontario teachers, and peer-reviewed provincial curriculum guidelines and profiles in the areas of guidance and career education. Pam dedicated 29 years of service to the York Region District School Board, an international acclaimed Ontario school board with more than 120,000 students—her career spanned teaching and guidance counselling, district-level curriculum consultation, system-wide implementation and communication of Ontario Ministry of Education policies, and collaborative work with school-level and provincial leaders. 
Pam masterfully connects her deep understanding of curriculum, teaching and learning with her passion for expanding differentiated education to help reshape the future of global education.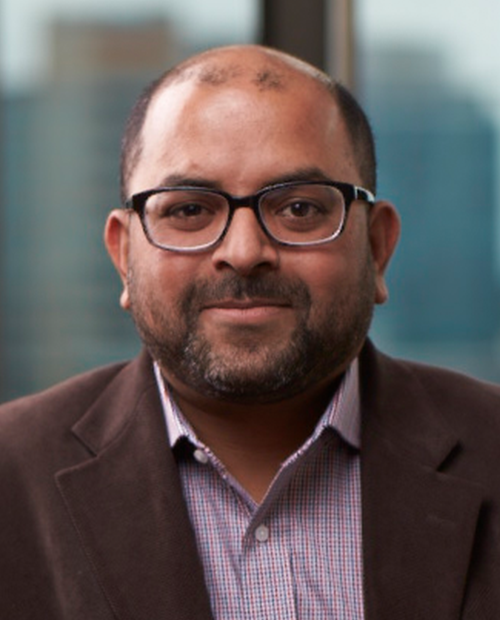 Bachelor of Education

: 

University of Windsor, Canada

Bachelor of Science,

Honours

: 

University of Windsor, Canada

Bachelor of Computer Science: University of Windsor, Canada

 
Asim is the Head of Teacher Development at Rosedale International Education, where he oversees the quality and management of teacher development and training programs from design, development, to delivery and assessment. In this role, Asim develops training programs to provide Classroom Teachers with the strategies, resources, and tools they need to deliver an engaging and transformative high school program with a focus on higher order thinking skill development and differentiated learning in a 21st century modern learning environment. Prior to his role as Head of Teacher Training, Asim served Rosedale Global High School as Senior Academic Manager, Program Manager and Math Curriculum Designer.  
Asim is an expert educator with an extensive background in teaching, instructional design, curriculum development, teacher professional development and academic management. Prior to Rosedale, Asim served as the Department Head for Computational Mathematics in a prestigious Ontario private school, where he taught math, chemistry, physics and computer science. He previously led the development and design of an advanced curriculum for gifted students in mathematics, and his mathematics course design has been recognized by the University of Waterloo. Asim's deep understanding of the unique process of education has allowed him to help many students achieve high honours at leading mathematics competitions in North America; his alumni have moved on to great success by creating Ethereum and by attending some of the most esteemed schools in the world, including: Brown, Columbia, MIT, Cambridge, University of Waterloo, McGill, Queen's, University of British Columbia and the University of Toronto.  
Asim takes ownership of teacher development and training, and appreciates collaborating with international partner schools to create solutions that modernize education for the next generation of learners.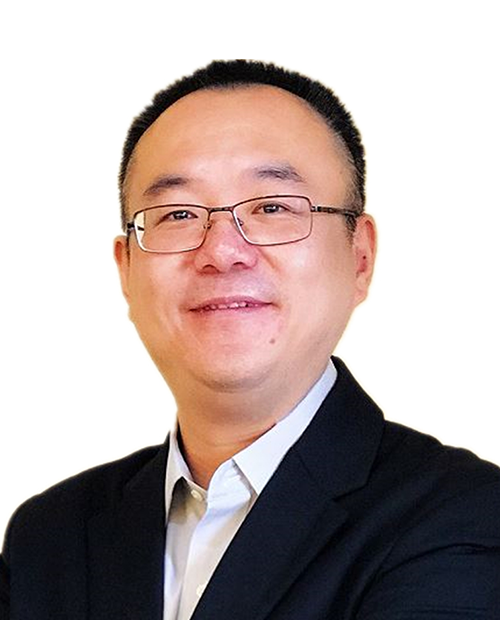 Master of Business Administration (MBA): Chinese Academy of Social Science, China

Bachelor of Computer Science and Applied Engineering: Tianjin University, China  

Bachelor of Polymer Chemistry Engineering: Tianjin University, China 
Jiayuan is the Director of Business Development, China, at Rosedale International Education, with a portfolio responsible for partnership development with leading K-12 schools and education groups. He has successfully achieved Rosedale's business objectives in China for three consecutive years and utilizes strategic partnerships to drive sustainable growth.  
With more than 15 years of sales experience and senior-level management experience in the education, technology and manufacturing sectors, Jiayuan has served in Vice President and Sales Director roles in multiple transnational organizations, such as: BlueFocus, Yingyun Digital, Amberton, Microsoft, SAP, and Siemens, and has repeatedly been a global sales champion for new products. 
Jiayuan is committed to reshaping the future of global education through business solutions that support sustainable growth in the education sector.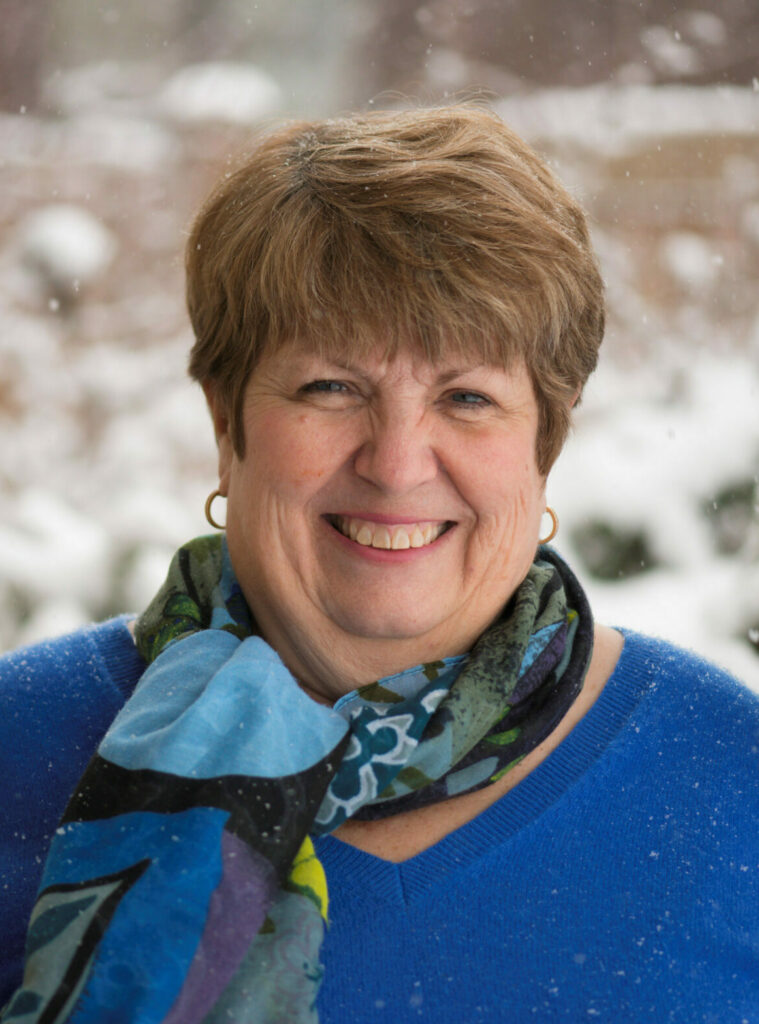 PhD (ABD): McMaster University, Canada

Master of Arts:

University of Windsor, Canada

Bachelor of Arts: University of Windsor, Canada
Marilyn is the Senior Executive, Higher Education Relations at Rosedale International Education, where she supports the development and implementation of collaborative partnerships with institutions of higher education.
With a career that includes three decades of leadership in prominent Canadian universities—including Western University, McMaster University, and others—Marilyn most recently served as Vice-Principal, Enrolment Services and Strategic Partnerships at King's University College at Western University. In this role, she led a business cluster devoted to the identification, development and ongoing support of international education partnerships—leading to implementation of joint degree and non-degree programs. Through her work in recruitment and internationalization, Marilyn exceeded enrolment targets while simultaneously cultivating partnerships with international universities to develop joint academic programs, experiential learning opportunities, and build programs for faculty and student exchanges. Relationship building and advocacy in the education sector are critical in this transformational era of education, and Marilyn has worked with, and learned from, education experts around the world. She has offered her expertise as an invited speaker at global conferences, has served in professional organizations—including the Canadian Bureau of International Education, Canadian Society for Teaching and Learning in Higher Education, and Senior Women Academic Administrators of Canada, to name a few—and is an award-winning, published scholar.
Marilyn is committed to utilizing her expertise in international education and higher education advocacy to support the sustainable development and continued growth of Rosedale Global High School.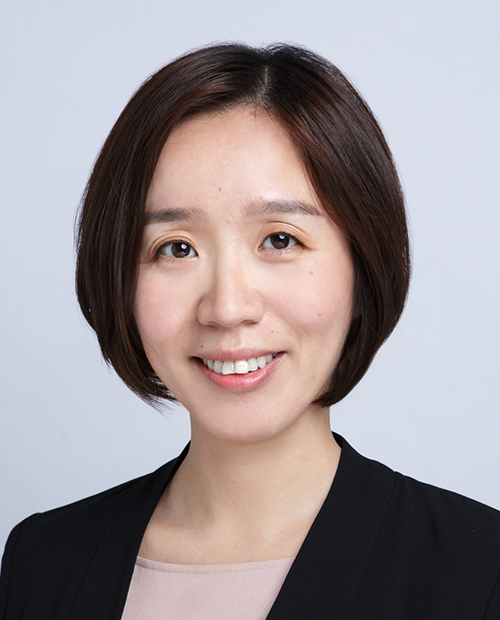 Master of Business Administration (MBA): University of Toronto, Canada

Master of Management: Fudan University, China

Bachelor of Economics: East China Normal University, China

 
Celia is the Director of the Principal's Office at Rosedale International Education, where she takes the lead role in Rosedale Global High School's strategic projects, cross-functional collaboration, and continuous optimization of organizational structure and operating models. Celia manages our talent acquisition practice and general human resources management in both the Toronto and Beijing Office, with proactive approaches to attract new talent. Celia's portfolio also includes corporate finance, where she works with senior leadership to develop metrics, analysis, and reporting at department and corporate levels to support strategic decisions and ensure the suitable growth of Rosedale.   
As one of the earliest employees of Rosedale Global High School, Celia demonstrated her expertise in corporate strategy and operational management by designing the foundation of corporate-level operation structure and key processes. Prior to Rosedale, she held senior positions managing the Asia-Pacific regional strategy of a Fortune Global 500 corporation, where she crafted the company's five-year strategic plan, successfully led her team through large-scale merger and acquisition projects, and managed new product development and product launch initiatives.  
Celia is a focused and collaborative leader who utilizes the power of strategic planning and data-driven decision making to advance Rosedale Global High School's mission.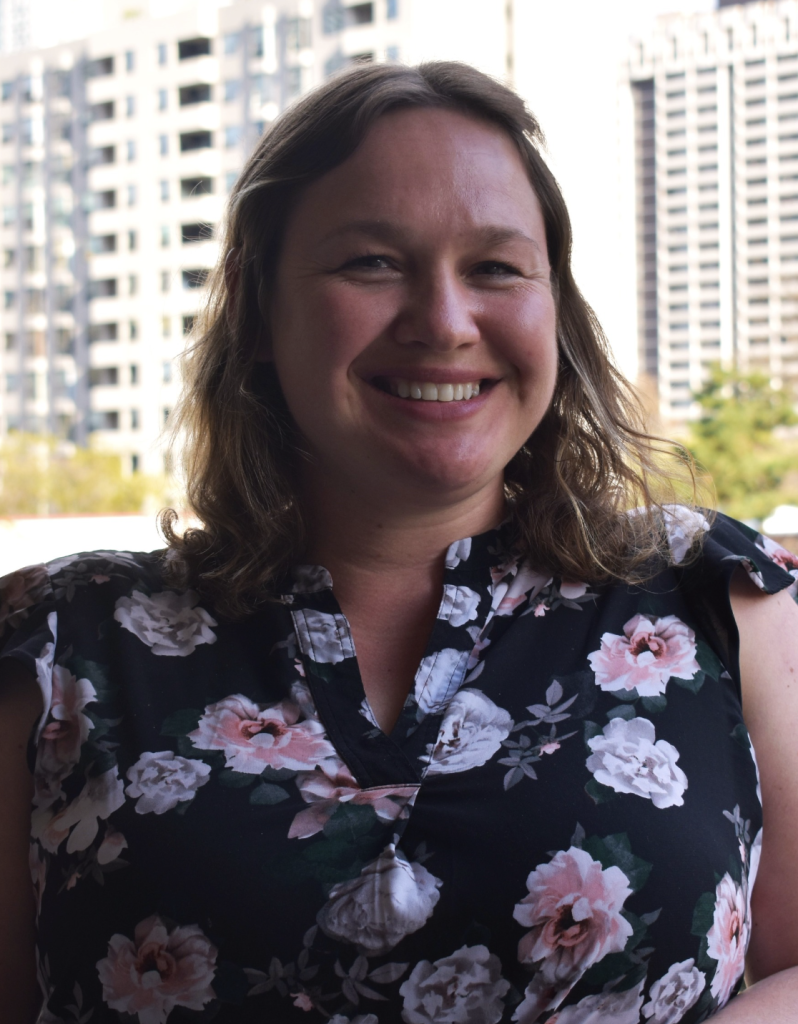 Master of Arts: Freie Universitat Berlin, Germany

Bachelor of Arts: Dalhousie University, Canada

Project Management Professional (PMP) Certification
Stephanie is the Senior Manager of Global Engagement at Rosedale International Education, where she is responsible for the design and management of Rosedale Global High School's global mobility programs, pre-university experiential programs, co-curricular activities, and strategic alliance partnerships in these areas.
Stephanie recognizes the influence and transformative nature of global academic and experiential opportunities for learners. With more than 14 years of experience working in global education, she brings extensive experience in the design and delivery of global projects for academics, work-integrated learning, and co-curricular credit at the secondary and post-secondary level. Her portfolio includes experience in the areas of teaching and research, curriculum development, student services, and strategic project and partnership management. She is also a Project Management Professional (PMP), and has been featured in numerous presentations and published works in the areas of international collaboration, collaborative learning, and virtual exchange—with organizations such as the Canadian Bureau for International Education (CBIE) and the B.C. Council for International Education. Before joining Rosedale, Stephanie spent nearly six years working in the public post-secondary sector at Humber College, holding progressive leadership positions that strategized opportunities and drove projects in global learning and engagement, student mobility, international and strategic initiatives, continuous and professional learning, as well community projects and partnerships. Stephanie has studied and worked abroad for nearly a decade across Australia, Europe, and Asia, and has been a Global Leadership Research Fellow on a research team exploring global diplomacy issues across East Asia with the Arirang Institute in South Korea, led the development of a Faculty Led Program framework which was a finalist in The PIE's PIEoneer Awards in the Real-life Learning Category for Humber College, and is dedicated to ongoing education for both herself and those she supports in her work.
Stephanie empowers students through developing opportunities for their growth—leading to life-changing learning outcomes for students around the globe.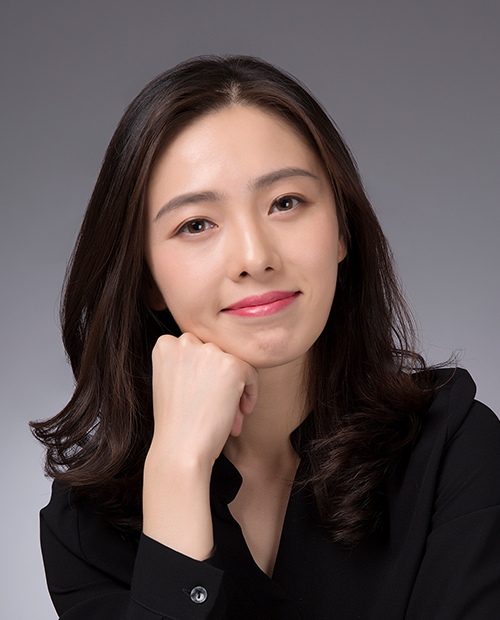 Master of Science in Finance: Indiana University, Kelley School of Business, USA

Bachelor of 

Management: University of International Business and Economics, China
Yang is the Director of Key Account Management, China, at Rosedale International Education, where she leads a team focused on managing strategic customer relationships and achieving targets with partner schools—from program positioning and student recruitment, to collaborative marketing and strategic growth.  
With more than eight years of previous experience in comprehensive program management and operations, Yang has provided professional services in business and operations management to global industry leaders and Fortune 500 companies, such as: Microsoft, IBM, Siemens, Cisco, McDonald's, L'Oreal and Auchan.  
Yang empowers partner schools in China as they work with Rosedale to provide higher order thinking skills focused, differentiated education, while also supporting scaled growth and market stability. 
News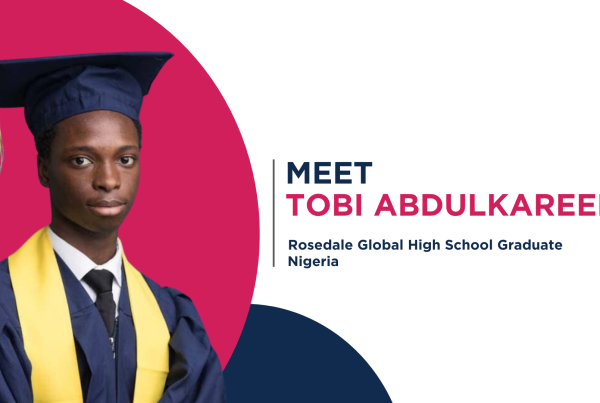 This Rosedale grad designed and built his own path to nine elite university acceptances and more than $153,000 in scholarships
Meet Tobi Abdulkareem | Designing and building a pathway to nine elite university acceptances and more than $153,000 in scholarships  Tobi Abdulkareem is a 2023 graduate from Rosedale Global High…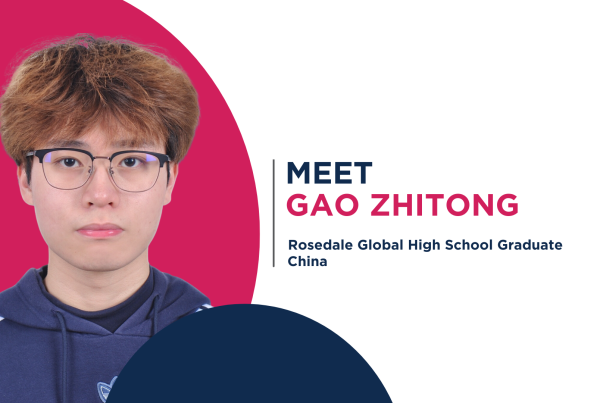 A Rosedale Global High School graduate is prepared to begin his dream program at a Global Top 50 University
Gao Zhitong | A Rosedale Global High School graduate is prepared to begin his dream program at a Global Top 50 University  Gao Zhitong is a 2023 graduate of Rosedale…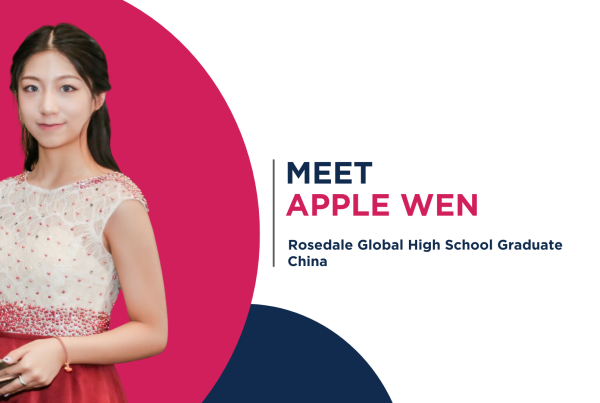 Enticed by the prestige and culture of Montreal, this Rosedale graduate accepted an offer to McGill—a Global Top 50 University
Meet Apple Wen | Enticed by the prestige and culture of Montreal, this Rosedale graduate accepted an offer to McGill—a Global Top 50 University Apple Wen is a 2023 graduate…